Funding acts as the main fuel for every business. Companies may need funding to finance a number of possible different purposes, namely:
To meet the funding needs, companies have at their disposal, a wide range of alternatives, which can be grouped according to two classifications: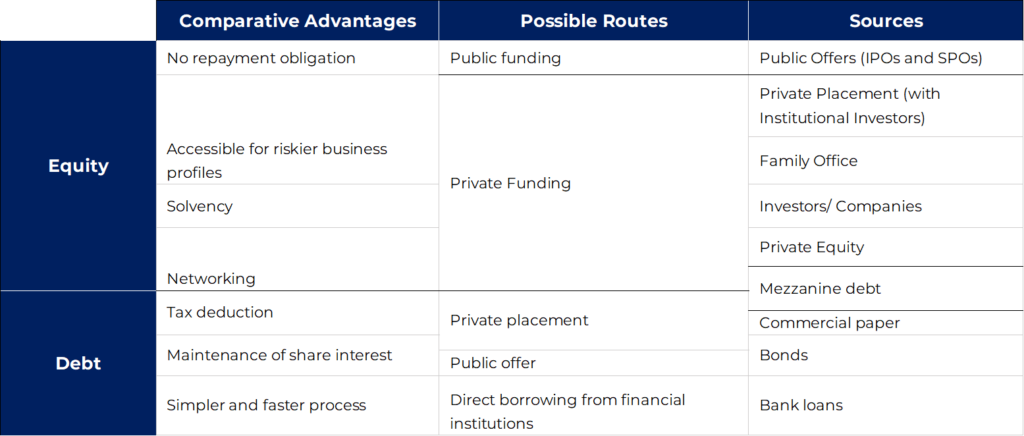 Most types of funding fall in one of these two financing methods: Equity financing or Debt financing (although there is also the option to issue "hybrid" securities, which combine both debt and equity characteristics). Sometimes, it is difficult for companies to determine the most adequate way to fund their business, however, the answer is usually not about choosing between one or other type of funding, but rather achieving the best equilibrium, in the medium and long term, between Equity and Debt, in such a way that the value of the business is maximized.
Aspects that should be considered are:
Ultimately, the Equity versus Debt decision relies on several factors, such as the current economic situation, the Company's existing capital structure, the business' life cycle stage and business model, as well as the average financing structure in the sector of activity, among others. Both Equity financing and Debt financing can be sources of funding for a Company. The correct answer will depend on the Issuer's profile and needs: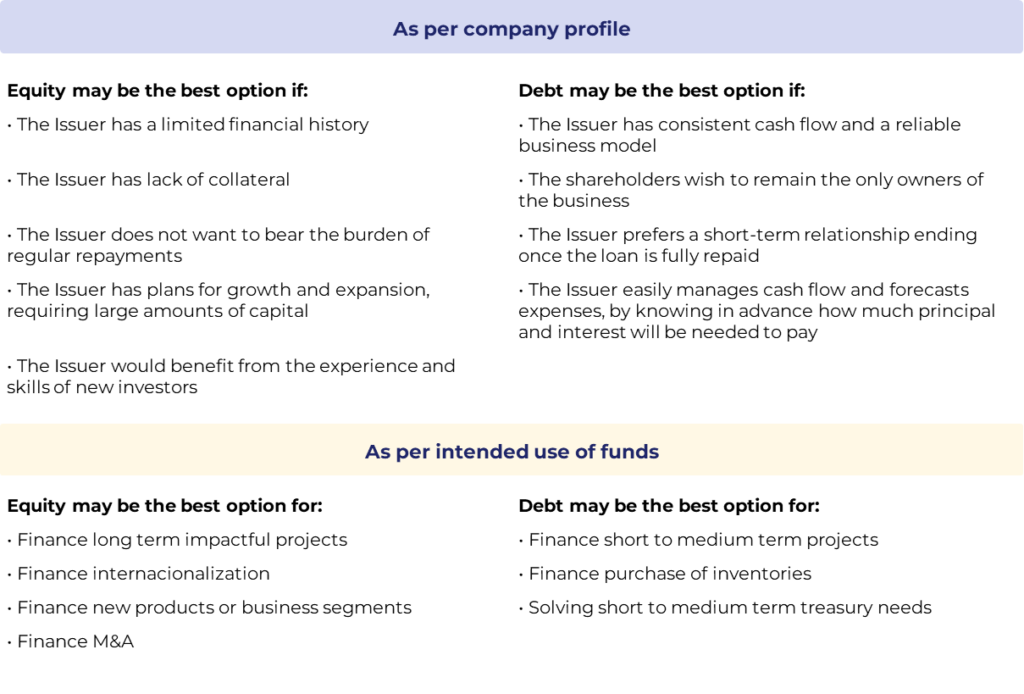 How are Portuguese companies are financing themselves?
Portuguese companies have been using equity and debt issuances to raise capital to fund their growth strategies. Some reasons Portuguese companies stated to choose one or another are as follows (please refer to section Business Cases for some insights on specific cases):